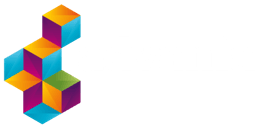 Micael Carlsson
Technical Architect – Managed Services Provider
Microsoft SQL Server Database Administrator (MSSQL DBA) with 17 years experience and Systems Administrator for 20 years. With responsebilities for databases, infrastructure, servers, clients, backup/restore, antivirus, management/monitoring tools, web and server applications. Years of experience working in large networks with 6000-15000 clients.

Specialist areas:
• Microsoft SQL Server from version 7 up to 2019
• SQL Server on Linux (Ubuntu)
• SSIS, VS Data Tools, Power BI, Always On Availability Groups
• On-Prem Datagateway for Power BI, creating datasources, Install RS for PBI
• Helping customer connecting to Azure SQL AS and Azure SQL DW resources i Azure
• Installing Azure DevOps Server 2019 (TFS)
• Installing and troubleshooting SSMS, SSIS, SSRS, SSAS, DQS, MDS, VS, PowerBI components
• Application Operations in development-, verification- and production-environment
• Microsoft Windows Server and IIS, TS
• VMware ESX, vSphere, VM's
• SentryOne - BI Sentry, SQL Sentry
• Solarwinds DPA
• Install/Config Biztalk, non Biztalk developer
Working as DBA-consultant at customers with 180+ Microsoft SQL Servers hosting 1000+ User Databases.
SQL Server performance monitoring and daily striving to make the databases deliver with best performance possible.
- Install Azure DevOps Server 2019 (TFS) in Production
- Installing a three-node Always On Availability Group Cluster with node majority in a DMZ without Active Directory using Windows Server 2016 with WFCS and certificates for the SQL AG endpoints
-Upgrading three-node Always On Availability Group Cluster from SQL 2016 to SQL 2017
- Creating SSIS packages ETL packages but also infrastructure packages including backup/restore, security and SQL scripting between servers
- Setting up SQL Auditing on SQL Servers with server audit and database audit specifications
- Helping customer with overview MySQL server installation and documents findings and propose change config for backupsolution
- Hold a Workshop/POC with customer about SQL Server/SSIS on Linux (Ubuntu in Azure) and In-Memory OLTP on SQL Server 2017
- Changing license on SQL Servers from Enterprise to Developer or Standard due to that the customers ended up on other license model than they planned for during setup, both in test and production environments.
- Troubleshoot SQL Server 2016 database performance after migration from older SQL Server versions
- Installing SQL 2017 in production including Machine Learning Services (In-Database) with R and Python Modules, SSIS, SSRS, SSAS, MDS, DQS
- Installing SQL 2019  in Production including MDS, DQS and SSMS version 18
- Holding presentation about Microsoft Power BI
- Installation of Always On Availability Groups SQL Server 2016 SP2 with Autoseeding
- Helping Customer with connecting to Azure SQL AS and Azure SQL DW
- Creating datasources in On- prem Datagateway for Power BI including SQL Server, Analysis Services and Snowflake.